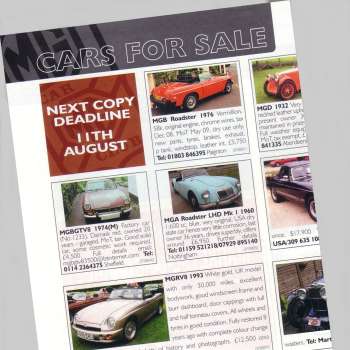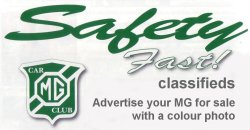 Adverts in Safety Fast!
The classifieds section is available for cars offered for private sale by Club members. See a checklist of information you will need to send to the Editorial team at Club Office to place an advert. More

Send your text and photo for your advert to Club Office at Abingdon by email or post.

See the Safety Fast! classifieds online
You can see the Safety Fast! classifieds online on the MG Car Club website. More

The full colour Club magazine - Safety Fast! - is published monthly and reaches each MG Car Club member.